Relaxing Full Body Massage
A traditional deep luxurious sensual hot oil massage here in Chertsey will warm and help soothe aching muscles. During the treatment, warm oil is glided all over your body from head to toe with firm pressure and deep rhythmic movements. A perfect treatment for those who need to unwind and de-stress after a busy day.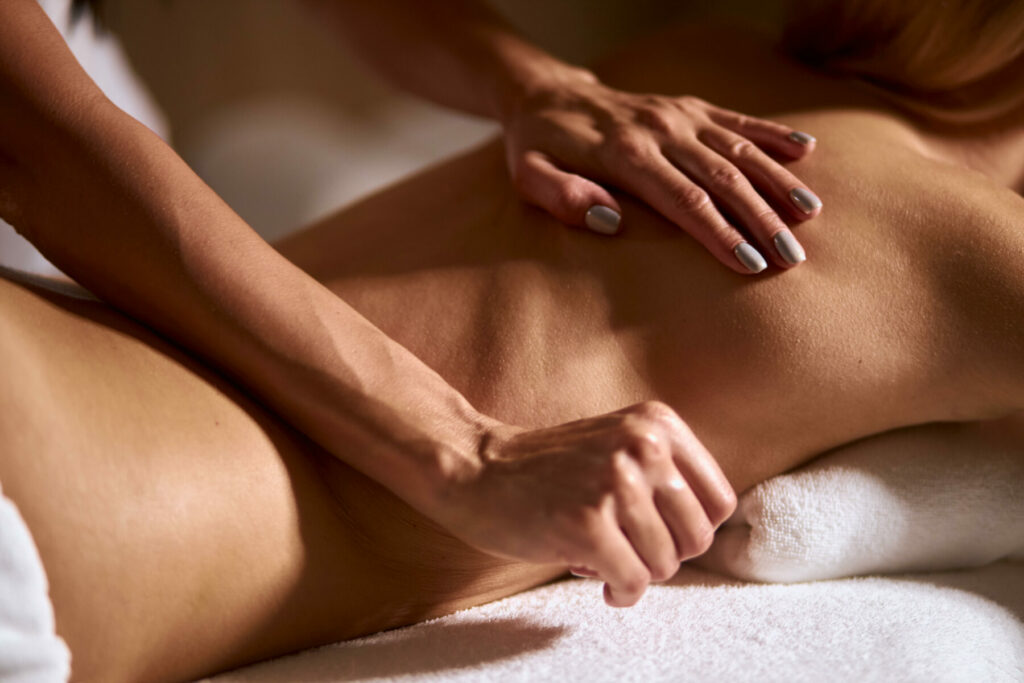 Deep Tissue Massage In Chertsey helps to solve chronic muscle problems like injury or imbalance. Deep tissue massage helps relax tight muscles, anxiety and strain. In this massage our therapist uses fingers to put pressure into deep layers of muscle and tissue.
Deep Tissue Massage helps in both stimulating tension points and eliminating toxins and scar tissues. Every part of your body will be included. Your masseuse will use towels at the end, the towel will warm you up and loosen your body to release stress easily.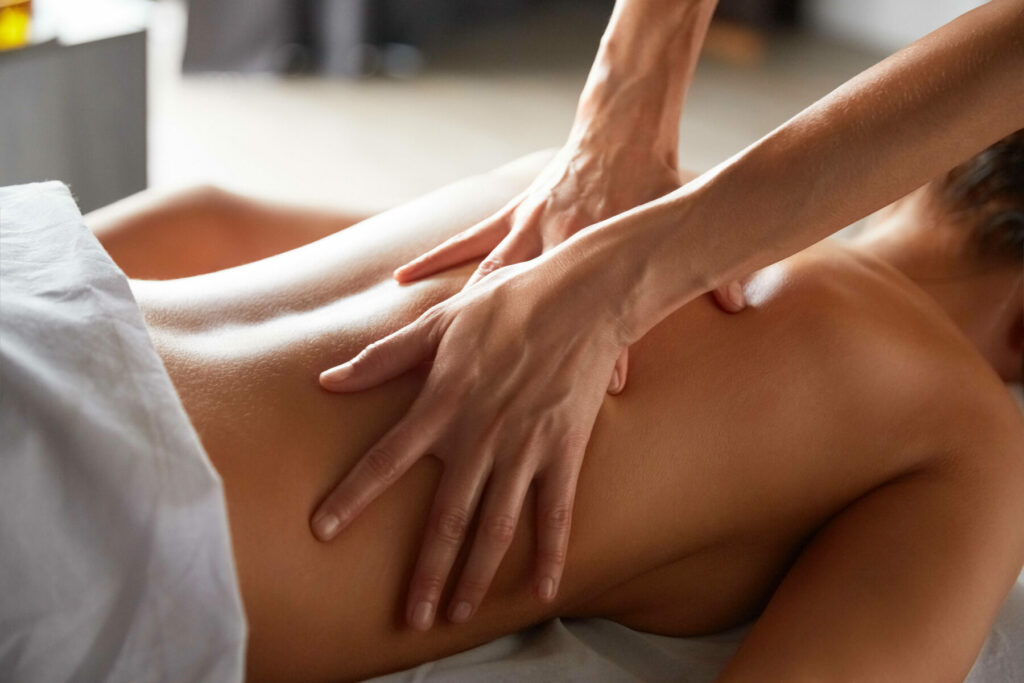 Hot stone massage is a unique seamless dance of stone and hands on massage. Treatment uses warm stones to melt away any stresses or to treat any specific aches and pains. The treatment is tailored to you, we can discuss during the consultation whether it is a  relaxation or something targeted to alleviate muscles tension that you are after.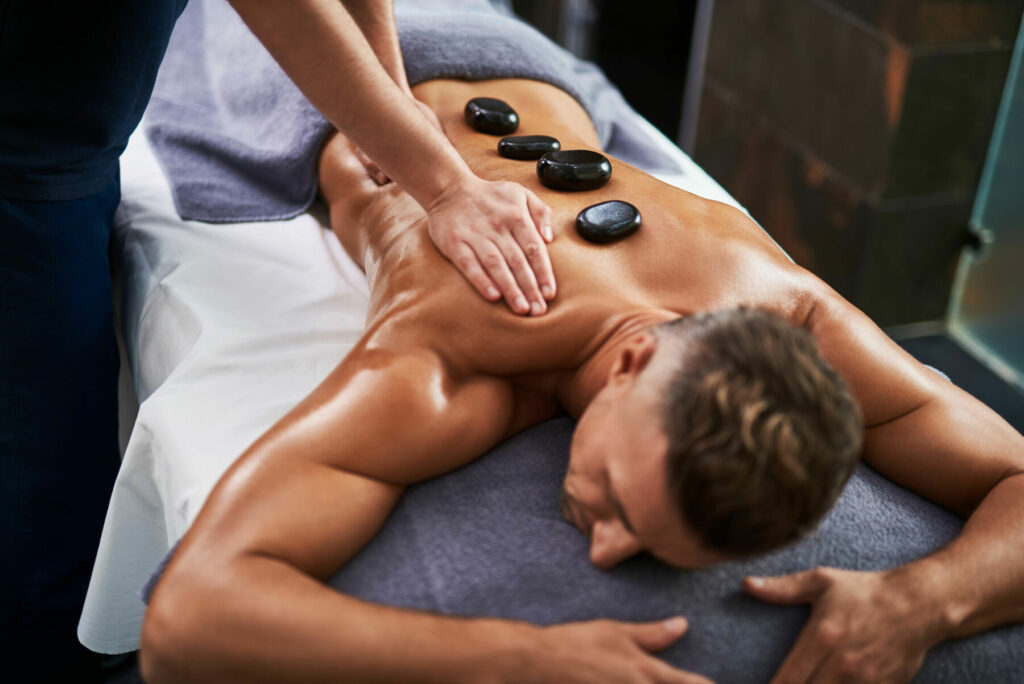 Head, Shoulder & Back Massage
The head, shoulder  and back massage is a therapy focusing on the specific areas rather than the entire body. The massage helps to relieve tension in your muscles, improve circulation and reduce stress.
This therapy is especially recommended for you if you work sitting down or at a desk all day. The focus on your back, head and shoulders helps you to relax and assists in the reduction of stress hormones in the muscles which will reduce the occurrence of tension related headaches.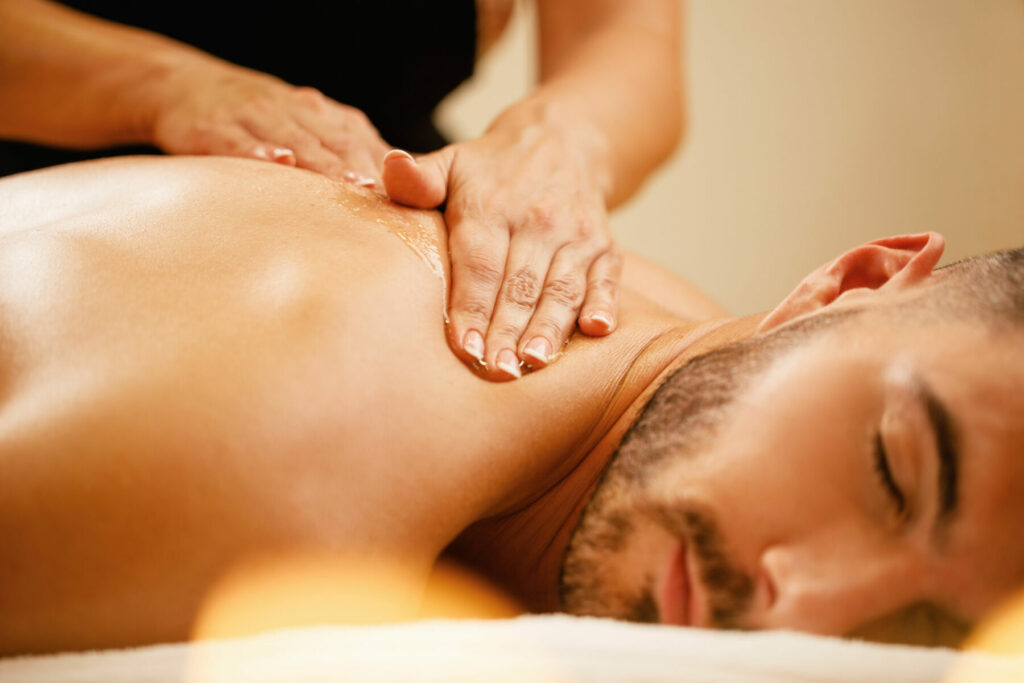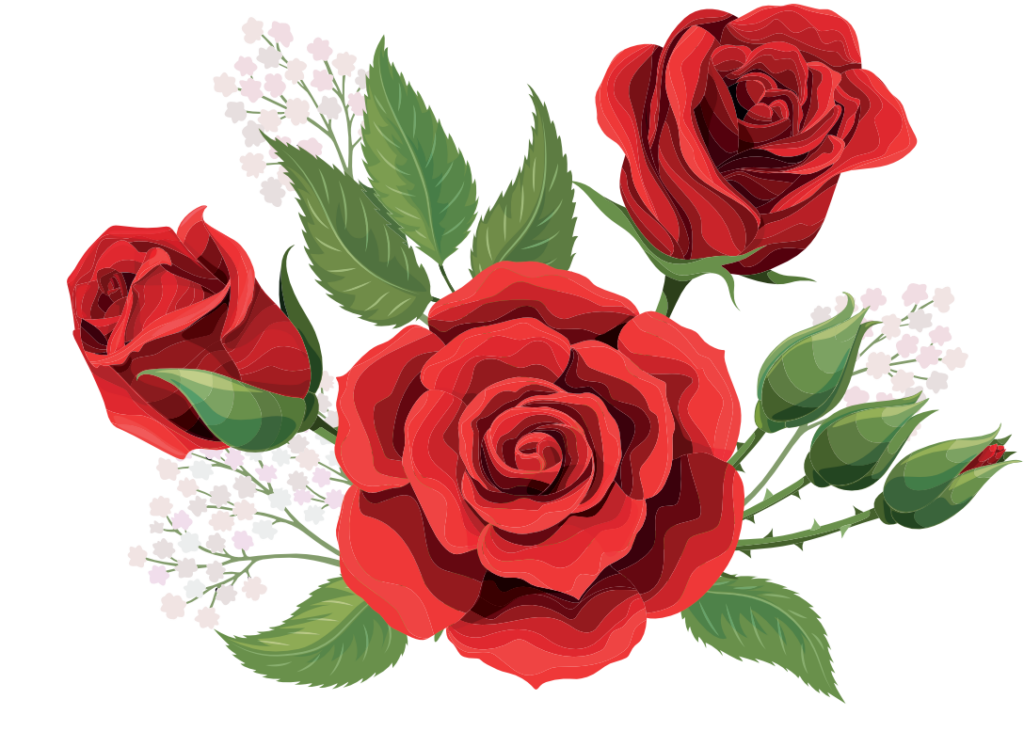 During your Four Hands Massage here in Chertsey two of our attractive therapists will focus on the one client, moving their hands in synchronization. It's a lot like two full body massages at the same time. However, this time it doesn't only relax your body, it also relaxes your mind,
Your attentive masseuses mirror each others actions which results in equal pressure meaning your brain gives up on concentrating on movements and ultimately surrenders. A Four Hands Massage here in Chertsey is an excellent treatment for people who have trouble relaxing during therapy sessions.
Why book just one of our experienced therapists when you can had two. Enjoy this sensual and relaxing experience.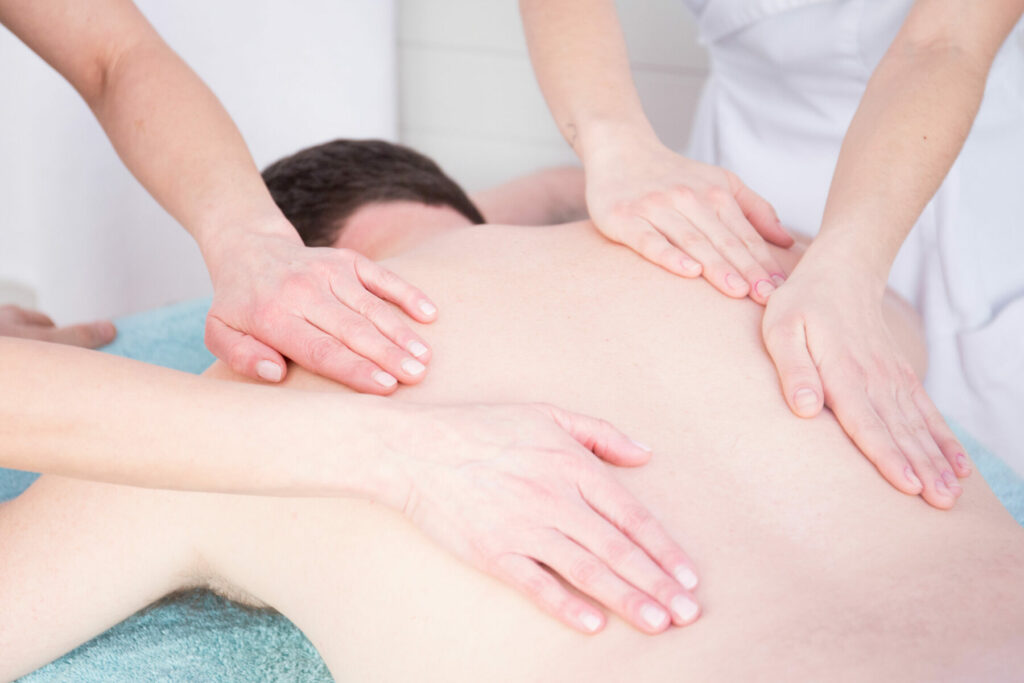 A foot massage in Chertsey is perfect for tired feet in addition to improving circulation and lymph movement in the feet and lower legs. Likewise this fabulous treatment will leave you feeling relaxed, yet energized and invigorated.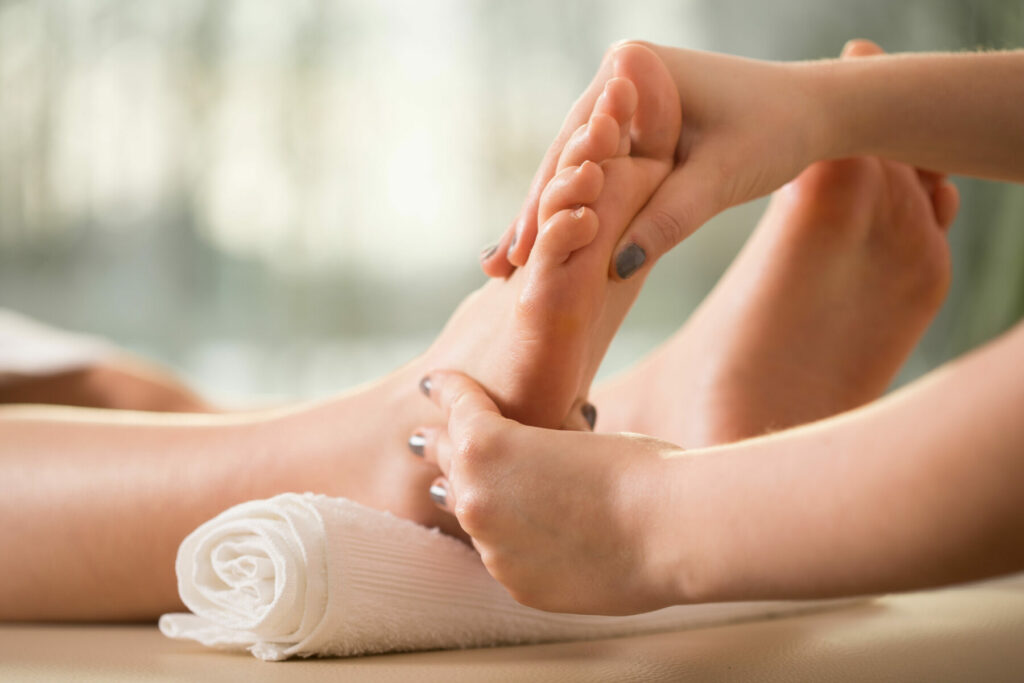 Cupping increases blood circulation to the area where the cups are placed. This may relieve muscle tension, which can improve overall blood flow and promote cell repair. It may also help form new connective tissues and create new blood vessels in the tissue.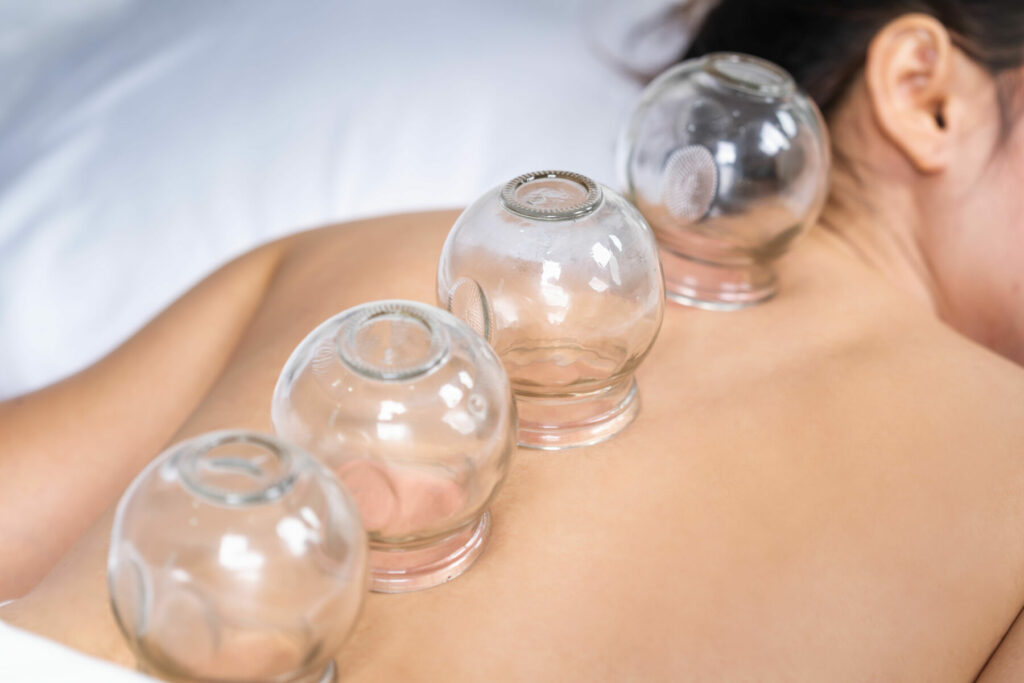 The treatment is traditionally used in East Asian and Chinese medicine. Some might be familiar with the Gua Sha massage, which treats muscle pain and tight muscles by applying pressure with the Gua Sha tool.